4 Things to Consider When Choosing an Apartment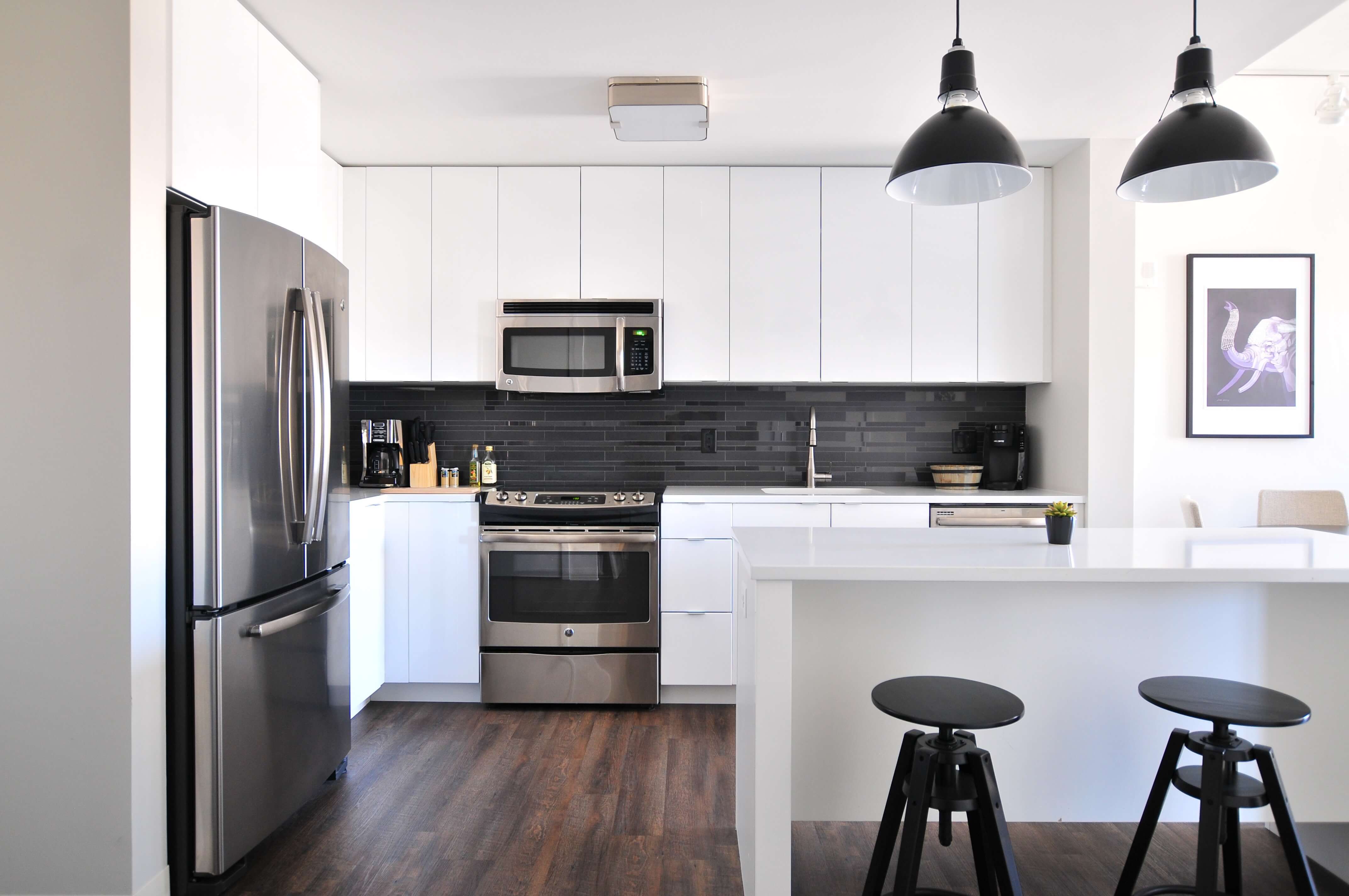 1. How do you tour an apartment?
Looking for a new apartment can be hard. Between finding a home for the right price, the right location, and the right neighborhood, it can be easy to forget some essential questions to ask while touring apartments. This guide will help you ask the right questions when touring your next apartment so you can be sure it is the perfect place for you.
Apartment Complex
The first thing youll want to think about when touring an apartment is would you be comfortable living in the apartment complex as a whole? An apartment complex should be a clean space with a thriving community. There are a few important things to notice as you walk around the leasing office, common areas, and within specific apartments. Is the landscaping well maintained? Are the hallways clean and clear of clutter? Are people walking around outside with dogs or other pets? If you see someone who lives in one of the apartments it would be a good idea to ask their opinion on the community. Do current residents feel secure walking around the complex at night? What is the neighborhood like?
Another factor to keep in mind is the overall customer service level provided by the apartments leasing agents, maintenance, and property manager. What are the hours of operation for the leasing office? How are maintenance requests made? Is 24-hour emergency maintenance available? Under what conditions can a property manager or management staff member enter the apartment? How is rent paid, is there an online option? Is there a grace period for rent payments? These questions should give you a good idea of what customer service you should expect from the property.
Apartment Home
Once you have a good understanding of the apartment complex, it is now time to check out the apartment itself! A lot of people make the mistake of seeing new appliances and assuming the whole unit must be brand new. Dont be this person! Take the time to truly inspect the unit and make sure it is the right home for you and your circumstances.
As you walk into the apartment take a look at the ceiling and walls. Look for leak stains, holes in drywall, and paint blemishes. Make sure to open all cabinets and storage areas. Are the closets big enough to accommodate your needs? Do you have enough space in the pantry and kitchen cabinets? Are all areas clean and ready for your immediate use after moving in? Can you imagine all of your furniture, bedding, and technology in the unit? Would it be comfortable?
Dont forget to check the plumbing. Turn on the kitchen faucet and make sure there are no leaks under or around the sink. Do the same with the bathroom faucet, shower, and tub. Turn the water from cold to hot and make sure the water heater works properly. If you live in an area that sustains harsh winters, ask the leasing agent if there are ever problems with frozen pipes. What is the standard protocol for plumbing issues?
Take a look at the electrical outlets and appliances. Do all the outlets in the apartment work? Do outlets in the kitchen and bathroom contain a GFCI? Do the appliances run on gas, electric, or both? Turn on the appliances if possible. Does the stove heat quickly and properly? Does the microwave work? It may seem silly but its a good idea to run the dishwasher even if its empty. Do you have cell reception? Its always good to know what youre walking into!


2. What Should I Bring During an Apartment Tour?
Photo ID
The most important thing to bring to an apartment tour is your photo ID. Many landlords require photo identification before they will even allow you to take a tour of an apartment. Additionally, when filling out an application many landlords will make a photocopy of your identification to keep on record.
Your photo identification can be a drivers license, passport, or any other government-issued form of photo identification.
Application
The speed at which you apply for a new apartment matter. Apartments can fill up quickly and the best way to make sure an apartment will be available for you at the time of your apartment tour is by being prepared to fill out an application after the tour.
This application will vary from apartment to apartment, but there are a few key sections that most apartment applications contain: Resident Application Criteria, Application Checklist, Application, Pet Policy, Income Verification form, Rental Verification form, Renters Insurance form.

Resident Application Criteria
The Resident Application Criteria form explains all of the requirements for tenancy in the apartment community. These requirements can include income requirements (typically gross income must be at least 3 times the monthly rent amount), credit background check, criminal background check, rental history check, occupancy requirements, security deposit requirements, and application fees. You can view Lexington Park's Rental Criteria to get an idea of what to expect.

Application Checklist
The Application Checklist form explains the requirements to submit an application for the apartment community. These requirements can include an administrative fee, application fee, holding fee, pay stubs for proof of income, and a completed application.
Application
The actual application is usually a standard one or two-page form that gathers all of a potential tenant's information such as name, date of birth, social security number, emergency contact, etc

Pet Policy
The Pet Policy explains the communitys rules when it comes to pets along with all associated fees.
Income Verification form
The Income Verification form provides the apartment with information and permission to reach out to a potential tenants employer to verify income.

Rental Verification form
The Rental Verification form provides the apartment with information and permission to reach out to a potential tenants current landlord to verify the applicant is a good tenant.

Renters Insurance form
The Renters Insurance form explains the renters insurance requirements for the apartment community.

Once you have submitted your application the apartment will typically take 24-72 hours to accept or deny you. During this time the apartment will run a credit background check and criminal background check. The landlord will also verify the information is accurate from your income verification form and rental verification form.
3. When should I start looking for an apartment?
Apartment Search Timeline
The best time to start looking for an apartment is about two months before your expected move-in date. If you start touring apartments further than two months out from your move-in date you may run into inaccurate availability information. Starting two months out will give you the right mix of accurate availability information while still allowing enough time to tour several apartments.
During the first month of your apartment search, youll want to find apartments that are ideal for your situation. Are you looking for somewhere close to work or close to bars? Do you want any specific amenities such as a balcony or a gym? What sort of pet requirements will your new home need to satisfy? Develop a list of requirements that will help you know what to look for before you start touring apartments.
Once you are 45 to 30 days from move-in, it is time to start touring apartments. By now you should have a list of potential apartments that you are interested in and will be able to set up tours for available now units. Dont forget the tips above when touring!

Also, make sure to start planning for the big move. Schedule out any movers needed and start packing so you can quickly and easily move to your new home.

4. What is the best month to look for an apartment?

As much as we'd love to be able to declare one specific month as the undisputed best month to move, there are many factors that go into moving such as rental rates, rental availability, ease of moving, and more. Here are some pros and cons of moving during each time of the year.

Summer is the most popular time to move. According to Apartments.com, roughly 60% of people choose to move during the summer. This massive amount affects rental rates and availability. Dont be surprised if rates are higher in the summer and apartments are more competitive. The benefits to moving in summer are the amazing weather and the fact that most kids are out of school which can make the transition easier especially if the move will relocate the child to a new school.

Winter is the least popular time to move, especially in Ohio. Youll be able to find better rates and will have some negotiating power with apartments and movers who are eager for business during this time period. However, the drawbacks are the cold, harsh conditions, and the disruption of your holiday season. If you do choose to move in the winter, be as prepared as possible for icy roads and snowy conditions and read up on some helpful tips to make it a success.

Fall and Spring have the same basic feel when it comes to moving during these seasonal months. Its not too hot, its not too cold and youll be able to find fair rental rates and availability in most locations.

Ultimately, its important to know exactly what youre getting into when choosing an apartment. If you follow this guide youll be able to confidently make the right decision for yourself!


---
Looking for
apartments in Columbus
to rent?
Lexington Park
is the perfect place to start your apartment search. View our floor plan options, amenities, and photo gallery to see why our residents love living here!